Ole er Konceptudvikler
Art Director Illustrator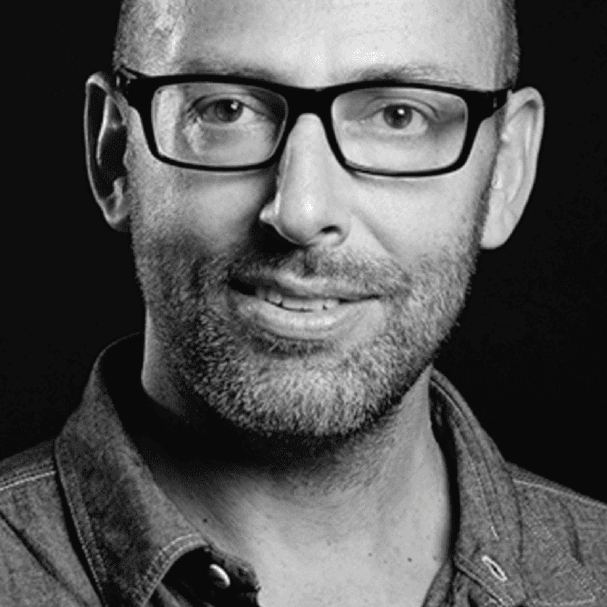 Forbrugeren har magten til at skabe og lukke brands og derfor er det vigtigere end nogensinde at kommunikere med dem og ikke til dem. Man kan sige at næsten al kommunikation i dag er dialog, eller burde være det. Men det giver ikke mening at tale om en enkel disciplin.
Hvis man kun har en hammer, ligner alle problemer søm. Jeg tror på at løse kundens problem uden hensyntagen til disciplinen. Det handler om at kunne orkestrere den gode idé på tværs, og gøre den relevant i alle sammenhænge, hvad enten det er dialog, digitalt, socialt eller i brede medier.
Hvordan får man de økonomiansvarlige i gazelle-virksomheder klædt på til at tale med IBM om outsourcing og flytte deres IT ud af huset? Man sender dem en flyttekasse og skærer budskabet ud i pap!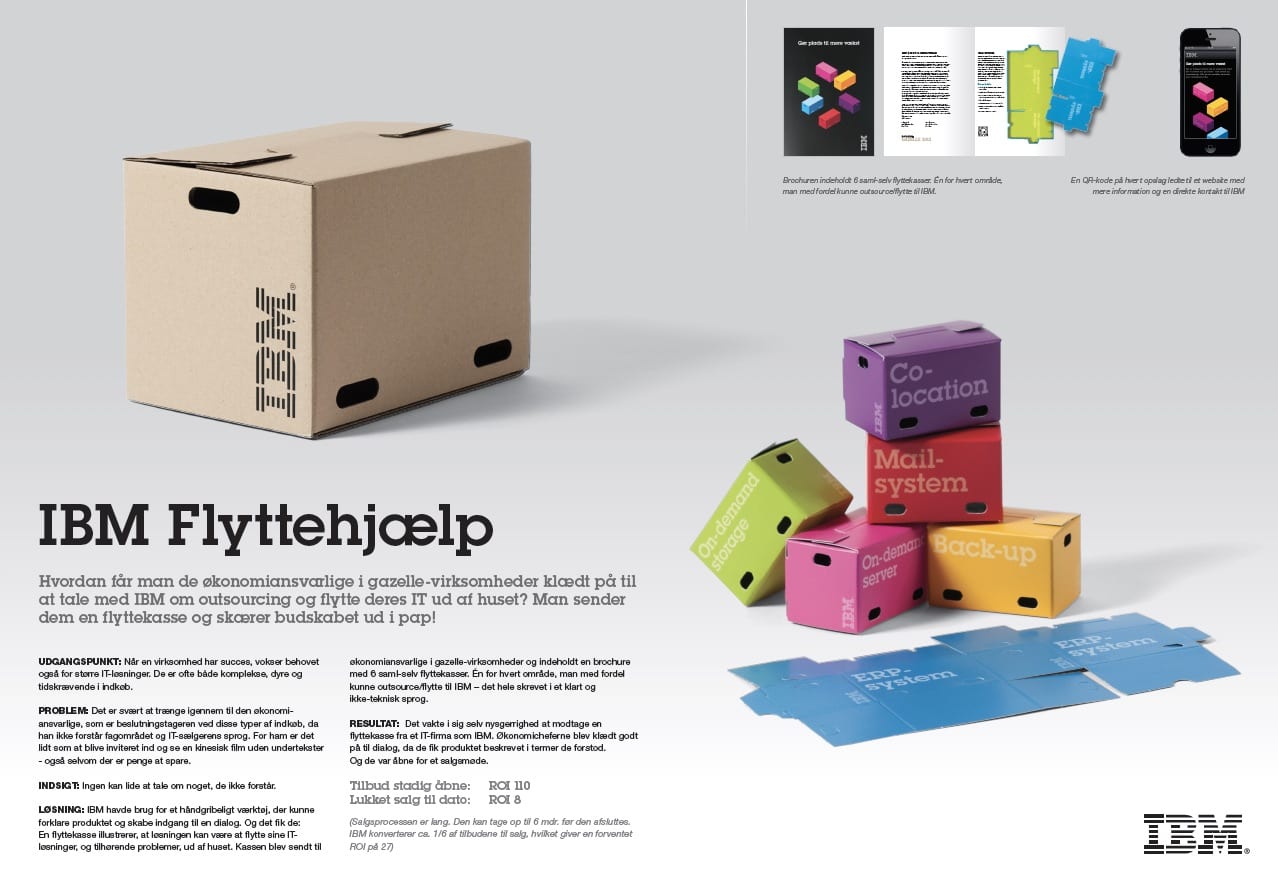 Background The Danish air force needed applicants for their flight traffic control academy. But only 5-10 % of the population has the cognitive skills to qualify for the education.
Challenge: We don't know who or where they are
Insight: A study showed that a particular group of people actually has the right mix of skills required - Gamers.
Solutions: So we invited one of Denmarks best known Gamers, with more than 130.000 followers on instagram and youtube (35% between 18-24) to try a Flight Control Simulator to find out if he had the skills …and the 15 min. Video was posted and seeded through his youtube channel and instagram.
Results: more than 1/2 a million views and they doubled the number of applicants and got enough qualified candidates for the academy.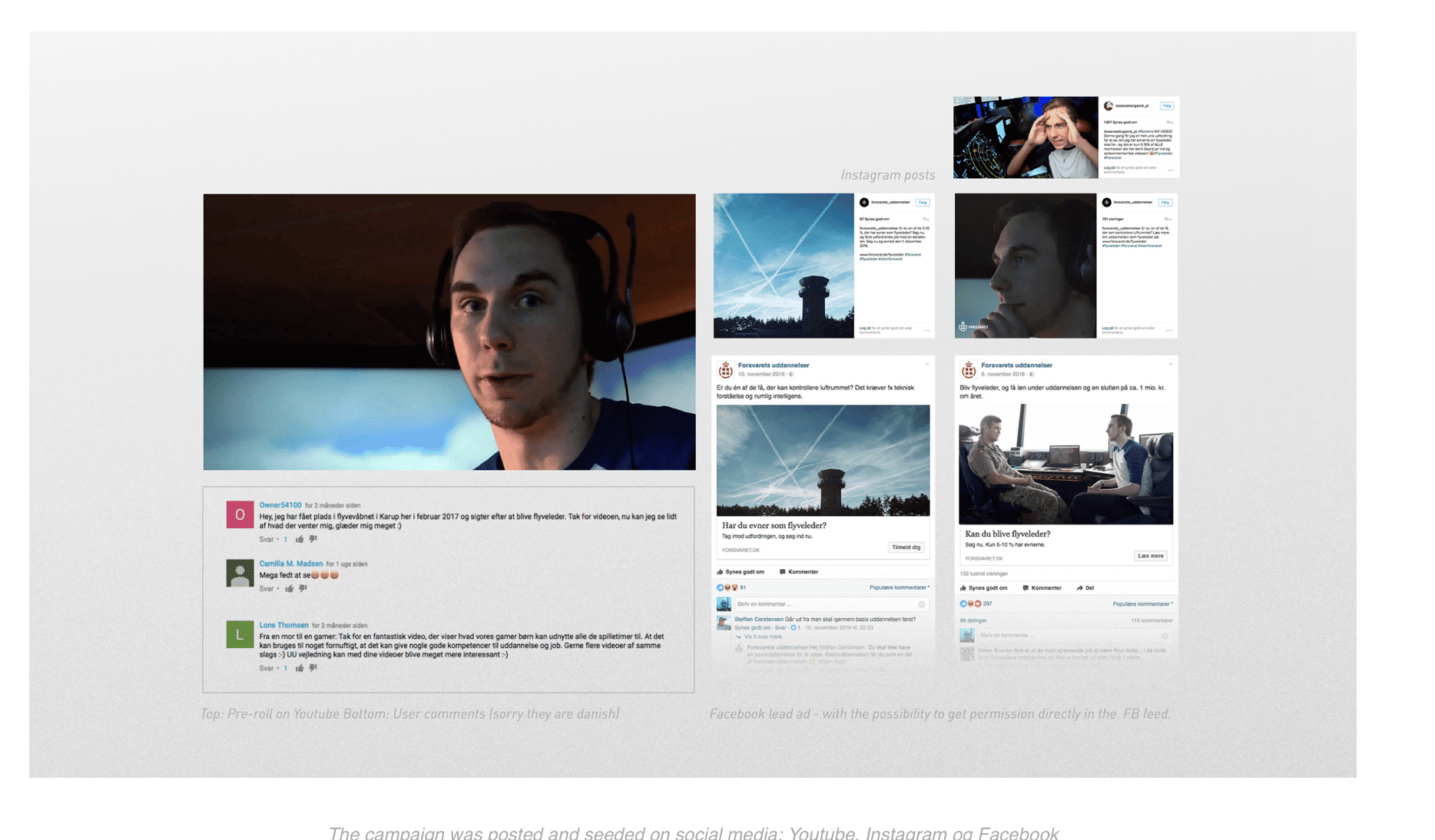 IBM is a premium brand - and therefore logically not the cheapest. The task was to create impact - get through to the prospects and convince them that IBM solutions are the logical choice. Because even though they may cost more up front, they are more reliable, include on-site service, and are much more cost-effective in the long run. So when all the cheaper solutions crash, IBM still stands. Solution: Last Man Standing - in the server room "Last Man Standing" is an expression used about the victor on a battlefield. We chose to use the samurai as a metaphor (he stands by his master with loyalty and honour till the very end) to represent IBM. The campaign was executed with a samurai sword as a door opener representing the product and to create impact for TM follow-up.